What are appraisal rights?
What are appraisal rights?
Appraisal rights entitle shareholders of a target corporation to a determination of the fair value of their stock by a judicial proceeding or independent valuation and obligate the acquiring corporation to purchase the shares at that determined value. For example, when an investor believes the value of his or her shares exceeds the amount being offered in a merger or consolidation, he or she can exercise appraisal and have the shares' worth determined and awarded by a judge. Appraisal rights exist in transactions involving some amount of cash (rather than stock) consideration. Investors must be notified if appraisal rights are available no less than 20 days before the vote on a given deal.
What are the mechanics of exercising appraisal?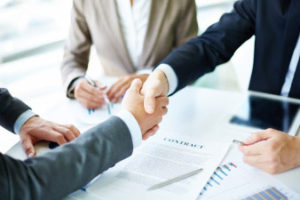 Appraisal petitions are representative actions brought on behalf of all investors perfecting appraisal, meaning only one dissenting shareholder needs to file a petition and prosecute the appraisal case on behalf of others. The petition must be filed within 120 days of the effective date of the transaction. Within 20 days of filing, the corporation files an accompanying list of stockholders who have demanded appraisal and not previously settled. If the petitioner obtains a negotiated or judicially determined valuation, that result is available to all others who have perfected their rights.
What are the differences between appraisal rights and class actions?
Appraisal matters resemble class actions in those investors who exercise their appraisal rights benefit from the efforts of the named petitioner, who serves in a role similar to a lead plaintiff, without themselves having to prosecute the case. These suits differ from securities class actions and other shareholder matters in that they don't involve claims of wrongdoing – they concern your right as a shareholder to an objective valuation of your investment. Unlike securities cases, both sides in an appraisal action provide evidence as to what the price should be. Since the court determines the final value, this levels the playing field between the investor and the corporation throughout the appraisal litigation.
The most critical difference between appraisal cases and class actions is that investors seeking appraisal must affirmatively opt-in by perfecting their rights before the deal vote. Unfortunately, shareholders often fail to opt-in before that vote, forfeiting their eligibility to later benefit from the Court's valuation.
Learn more:
Download FRT's whitepaper for more information on appraisal rights, including suggested best practices for addressing appraisal opportunities and perfecting your appraisal rights.
About FRT
U.S. CLAIMS  I  GLOBAL GROUP LITIGATION  I  ANTITRUST  I  LITIGATION MONITORING  I  BUYOUTS
Founded in 2008, Financial Recovery Technologies (FRT) is the leading technology-based services firm that helps the investment community identify eligibility, file claims and collect funds made available in securities and other class action settlements. Offering the most comprehensive range of claim filing and monitoring services available, we provide best-in-class eligibility analysis, disbursement auditing and client reporting, and deliver the highest level of accuracy, accountability and transparency available. For more information, go to www.frtservices.com.
This communication and the content found by following any link herein are being provided to you by Financial Recovery Technologies (FRT) for informational purposes only and does not constitute advice. All material presented herein is believed to be reliable but FRT makes no representation or warranty with respect to this communication or such content and expressly disclaims any implied warranty under law. Opinions expressed in this communication may change without prior notice. Firms should always seek legal and financial advice specific to their unique situation and objectives.