[ PODCAST ] FRT Insights, Episode 1 ― Antitrust Case Spotlight: LIBOR Eurodollar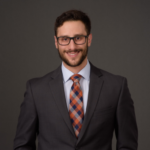 Host: Andrew Lasky, Product Marketing Manager, Financial Recovery Technologies 
The LIBOR Eurodollar settlement addresses the Exchange-Based Plaintiffs, who transacted in Eurodollar futures contracts and options on Eurodollar futures, for suing various banks claiming that the banks individually and collectively manipulated U.S. Dollar LIBOR to benefit their trading positions and engaged in the suppression of LIBOR.
Important dates and deadlines
Settlement Class Period: January 1, 2003 – May 31, 2011
December 1, 2020: Claims Filing Deadline – deadline for submitting Claim Forms
September 17, 2020: Fairness Hearing
August 27, 2020: Opt-Out Deadline
Learn More
To learn more about how FRT can help your firm automate participation and recovery in antitrust class actions, visit our website or contact us at learnmore@frtservices.com.
Subscribe to FRT's Monthly Newsletter
Financial Recovery Technologies' Shareholder Litigation Fast Five provides you with the top news in shareholder class actions. This is your exclusive summary of the latest industry developments related to settled, group and antitrust actions and recovery opportunities. Click here to subscribe.
This communication and the content found by following any link herein are being provided to you by Financial Recovery Technologies (FRT) for informational purposes only and does not constitute advice. All material presented herein is believed to be reliable but FRT makes no representation or warranty with respect to this communication or such content and expressly disclaims any implied warranty under law. Opinions expressed in this communication may change without prior notice. Firms should always seek legal and financial advice specific to their unique situation and objectives.