Petrobras settles opt-out lawsuits with several funds
Petrobras recently settled cases with several firms among the dozens of plaintiffs that have opted out of the class action against the Brazilian oil giant, including funds run by Russell and Manning & Napier. Funds that have filed opt-out suits allege they suffered significant losses and have pursued claims of their own with the aim to recover more than they would have they remained with the class.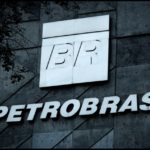 Michael Lange, the counsel of securities litigation at Financial Recovery Technologies told Ignites that Petrobras put aside a "very significant" sum of money in the third quarter to cover settlements, but it's unclear whether that money is for the existing settlements only or also meant to cover those in the future.
The individual plaintiffs that haven't settled with Petrobras face risks related to the future twists and turns of the class action case and opt-out suits, according to Lange.
Click here to read more about the recent Petrobras settlements.
About FRT
U.S. CLAIMS  I  GLOBAL GROUP LITIGATION  I  ANTITRUST  I  LITIGATION MONITORING  I  BUYOUTS
Founded in 2008, Financial Recovery Technologies (FRT) is the leading technology-based services firm that helps the investment community identify eligibility, file claims and collect funds made available in securities and other class action settlements. Offering the most comprehensive range of claim filing and monitoring services available, we provide best-in-class eligibility analysis, disbursement auditing and client reporting, and deliver the highest level of accuracy, accountability, and transparency available. For more information, go to www.frtservices.com.
This communication and the content found by following any link herein are being provided to you by Financial Recovery Technologies (FRT) for informational purposes only and do not constitute advice. All material presented herein is believed to be reliable but FRT makes no representation or warranty with respect to this communication or such content and expressly disclaims any implied warranty under law. Opinions expressed in this communication may change without prior notice. Firms should always seek legal and financial advice specific to their unique situation and objectives.