Increased pressure placed on investment advisor compliance officers
Chief compliance officers (CCO) of broker-dealers and investment advisory firms have seen increased scrutiny in recent years. In the wake of the Dodd-Frank Act, government regulators have increased their oversight of investment firms. The Securities Exchange Commission (SEC) and the Financial Regulation Authority (FINRA) have begun holding CCOs personally liable for failure to comply with new regulations, resulting in disciplinary action against CCOs and their firms.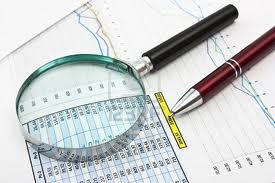 One major area of compliance that regulators have focused on is due diligence. CCOs and their investment firms have a responsibility to their clients. Firms must offer products and conduct business in a way that reflects their clients' best interest. While due diligence often refers to reviewing aspects of a product offering, compliance officers also accountable for due diligence in other areas. For example, overlooking the potential benefit of filing for securities class action settlements on behalf of their clients, or ignoring class actions all together, could leave CCOs open to inquiry.
It is important to have a plan in place for addressing securities class actions. Not only is it in your clients' best interest, but it can provide real value to the firm. Often times, money that is recovered through securities class action settlements can make up for recent portfolio losses. If you are unfamiliar how to approach class action recoveries, consider the services of a securities class action settlement services like Financial Recovery Technologies (FRT). FRT can help your firm identify and recover all settlement funds that it is entitled to while addressing one due diligence issue that your firm's compliance officer will no longer have to worry about.
Click here to read the Integrity Research article "The Stakes are Getting Higher for CCOs".
Click here for a more in depth assessment in the study "The Girl with the SEC/FINRA Tattoo: Disciplinary Actions Taken Against Chief Compliance Officers (November 2010 – June 2011)" by Brian L. Rubin and Katherine L. Kelly.