Four Factors to Weigh Before 'Opting Out' of Class Actions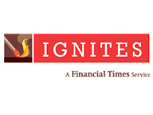 According to FRT's Counsel of Securities Litigation, Mike Lange, we are in a new era of shareholder activism. Mike recently sat down with Beagan Wilcox Volz of Ignites to discuss the factors institutional investors must consider before deciding whether to join a securities class action or take direct action against the defendant.  Unlike ten years ago, we have recently seen more companies opt out of class actions to pursue direct litigation in an attempt to maximize recoveries.  Firms tend to take direct action into consideration when they have a large loss and believe they will recover more through private litigation rather than the recovery they would receive in by remaining a part of the class action.
To watch Mike's interview with Ignites about four factors to weigh before opting out of class actions, click here.
About FRT
U.S. CLAIMS  I  GLOBAL GROUP LITIGATION  I  ANTITRUST  I  LITIGATION MONITORING  I  BUYOUTS
Founded in 2008, Financial Recovery Technologies (FRT) is the leading technology-based services firm that helps the investment community identify eligibility, file claims and collect funds made available in securities and other class action settlements. Offering the most comprehensive range of claim filing and monitoring services available, we provide best-in-class eligibility analysis, disbursement auditing and client reporting, and deliver the highest level of accuracy, accountability and transparency available. For more information, go to www.frtservices.com.
This communication and the content found by following any link herein are being provided to you by Financial Recovery Technologies (FRT) for informational purposes only and do not constitute advice. All material presented herein is believed to be reliable but FRT makes no representation or warranty with respect to this communication or such content and expressly disclaims any implied warranty under law. Opinions expressed in this communication may change without prior notice. Firms should always seek legal and financial advice specific to their unique situation and objectives.