Direct, opt-out actions against Petrobras represent paradigm shift, FRT tells Ignites
28 fraud cases have been filed in the U.S. against the Brazilian oil company Petrobras, including class action and more than a dozen individual direct actions filed by mutual fund managers. According to Ignites, funds including Vanguard, Pimco, OppenheimerFunds, Legg Mason, Dimensional Fund Advisors, Janus, and Lord Abbett have opted out of the class action to file individual cases. On June 24, the federal judge overseeing the 28 cases rejected Petrobras' plea to delay the September 19th trial to begin hearing the various cases, which is a significant step forward for those firms that believe they can recover more through direct action. U.S. district judge Jed Rakoff described the class-action case as "arguably secondary" to the private litigation, which gives substantial weight to the claims of the companies that are pursuing direct actions.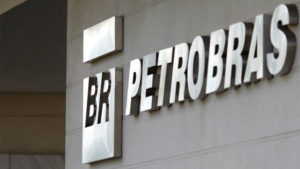 Judge Rakoff stated that allowing Petrobras to stay the case would impose a "severe burden" on the court "in managing complex litigation of which the class action is but one, arguably secondary piece."
The judge's decision represents a "paradigm shift" in how firms consider opting out as opposed to remaining in the class action, says Michael Lange, the counsel of securities litigation at FRT.
"That's the first time I've really seen an acknowledgment that not only are the opt-outs important, but they have become potentially more important in terms of [Rakoff] moving this ball forward," he says.
Class actions are usually given greater prominence than opt-out claims because the potential damages of class members collectively are generally much bigger. But in the Petrobras litigation, there are so many large institutional investors with significant losses that the class action no longer dominates, says Lange.
"By this decision, the judge is keeping the parties' feet to the fire," he says. "They've either got to resolve it or [go to trial in] September."
It will be interesting to see if Petrobras feels the pressure to settle or if they will go to trial in September. Click here for more on the judge's decision and its impact on litigation against Petrobras.
Contact FRT to discuss how we can assist your firm in identifying and pursuing opt-out, direct actions.
About FRT
U.S. CLAIMS  I  GLOBAL GROUP LITIGATION  I  ANTITRUST  I  LITIGATION MONITORING  I  BUYOUTS
Founded in 2008, Financial Recovery Technologies (FRT) is the leading technology-based services firm that helps the investment community identify eligibility, file claims and collect funds made available in securities and other class action settlements. Offering the most comprehensive range of claim filing and monitoring services available, we provide best-in-class eligibility analysis, disbursement auditing and client reporting, and deliver the highest level of accuracy, accountability and transparency available. For more information, go to www.frtservices.com.
This communication and the content found by following any link herein are being provided to you by Financial Recovery Technologies (FRT) for informational purposes only and does not constitute advice. All material presented herein is believed to be reliable but FRT makes no representation or warranty with respect to this communication or such content and expressly disclaims any implied warranty under law. Opinions expressed in this communication may change without prior notice. Firms should always seek legal and financial advice specific to their unique situation and objectives.