Case Study: Local Government Super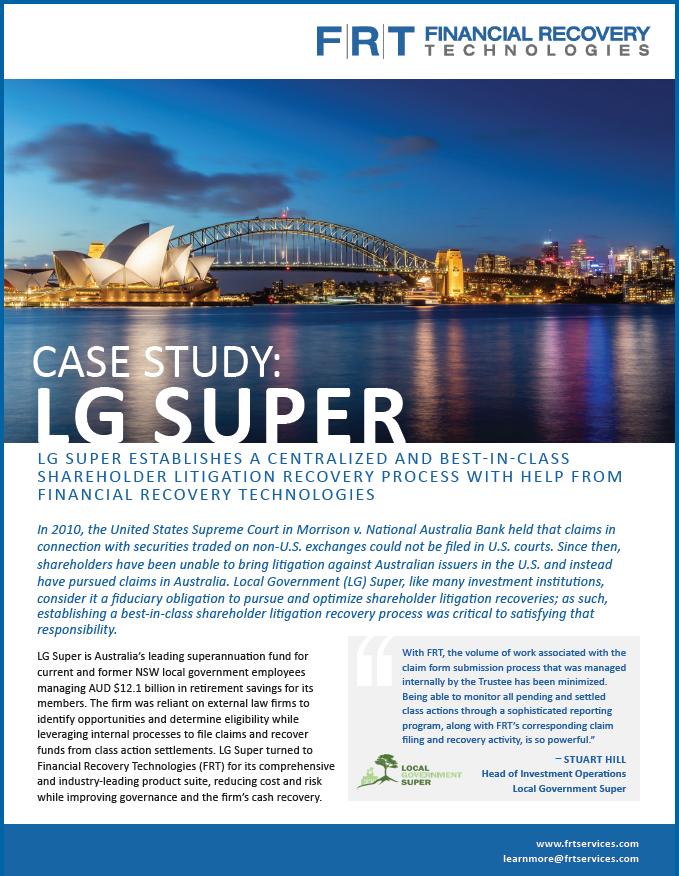 LG Super establishes a centralized and best-in-class shareholder litigation recovery process with help from Financial Recovery Technologies.
LG Super is Australia's leading super fund for current and former NSW local government employees managing AUD $12.1 billion in retirement savings for their members. The firm was leveraging internal processes and external legal firms to identify eligibility, file claims and recover funds from shareholder class action settlements. LG Super turned to Financial Recovery Technologies (FRT) for our reliability of settlement notifications, sophisticated reporting, and superior level of client service.