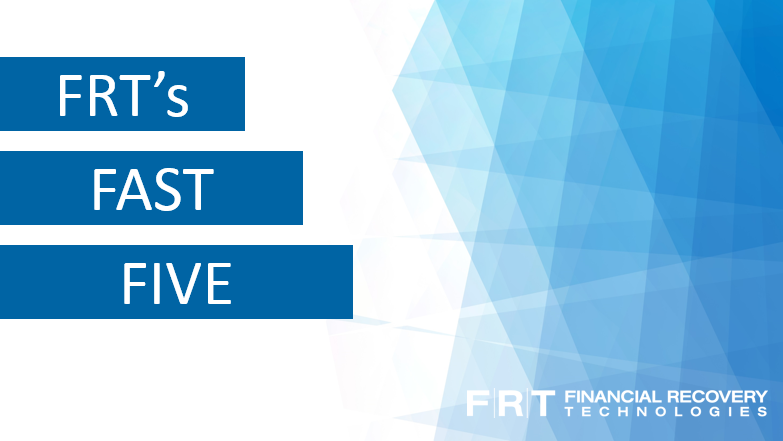 FRT's Fast Five: Week Ending July 23, 2021
Financial Recovery Technologies Fast Five provides you with the top news in shareholder class actions. Stay up-to-date on the latest developments in settled (U.S./Canada) claims filing opportunities, Antitrust settlements, Global Group Litigation matters and more. For more information, contact your Financial Recovery Technologies representative or email us.
1. Judge OKs Distribution For $192M South Carolina Failed Nuclear Project Settlement
Investors who lost fortunes in the failure of a multi billion-dollar nuclear reactor construction deal in South Carolina will soon begin to see their portions of a $192 million settlement, under a recently approved distribution. Last week, a federal judge signed off on a plan to disperse the funds among former shareholders in SCANA Corp., the former parent company of South Carolina Electric & Gas. The settlement itself was the largest securities class action recovery obtained in South Carolina when a judge approved it last year, according to attorneys for the investors. Click here to read the full article.
2. A New Strain of COVID-19 Shareholder Suit
This month brings a novel variant of the COVID-19 lawsuit. A Universal Health Services Inc. investor has filed a derivative suit against company officers and directors, claiming they took advantage of a pandemic-related drop in the company's stock price to grant and receive certain stock options that were unfair to the company and its stockholders. The complaint alleges that the drop in stock price was "not caused by any changes in the company's fundamentals or business prospects," but instead was entirely attributable to the effect of the pandemic on the markets writ large. If successful, this case—Knight v. Miller et al., 2021-0581, in the Court of Chancery of the State of Delaware—could provide another avenue for shareholder litigation in the wake of the COVID-19 pandemic. Click here to read the full article.
3. Steinhoff International Increases Proposed Settlement of Multiyear Legal Dispute
Steinhoff International Holdings NV shares rose Friday after the company said that it has significantly increased its proposed settlement for a litigation relating to some legacy accounting issues first announced in December 2017 and it urged all stakeholders to support its proposal. The South African conglomerate said it has raised its settlement offer to 613 million euros ($724 million) from EUR370 million. Steinhoff said the settlement would resolve both legacy claims and the recent dispute regarding the former holding of its subsidiaries Steinhoff International Holdings Proprietary Ltd.'s contingent payment undertaking. Click here to read the full article.
4. 3 Trends On The Securities Litigation Radar: Midyear Report
As the country began to emerge from the coronavirus pandemic this year, securities litigators found themselves returning to court to litigate over a boom in SPAC deals and mulling intensified investor interest in environmental and socially conscious corporate governance policies. With the pandemic no longer casting a shadow over the industry, Law360 checked in with securities attorneys from both the plaintiffs' and the defense bar to see what areas or trends in investor litigation they were paying most attention to in 2021. While there was, perhaps unsurprisingly, little consensus, three topics kept coming up: 1) Filings Down Overall, 2) SPAC Boom Drives De-SPAC Litigation Bloom, and 3) Investors' Eyes On ESG. Click here to read the full article (subscription may be required).
5. Class Action Litigation Update: Five Key Developments from 2nd Quarter 2021
There were several notable developments in the second quarter of 2021 affecting class actions, particularly in the area of Article III standing. The Supreme Court issued a trio of key decisions: (i) one makes it more difficult for plaintiffs to demonstrate Article III standing and confirms that all class members must show such standing to recover damages; (ii) a second clarifies the defenses available to securities litigation defendants at the class certification stage; and (iii) the third blocks the FTC from seeking restitution in certain cases, leading the FTC to announce plans to partner with state attorneys general. Meanwhile, the Ninth Circuit warned that settlements should not be approved if there is evidence of collusion. And a pair of decisions from the Eighth Circuit may make it more difficult for plaintiffs to certify classes in that circuit. Click here to read the full article.
Subscribe to FRT's Monthly Newsletter
Financial Recovery Technologies' Shareholder Litigation Fast Five provides you with the top news in shareholder class actions. This is your exclusive summary of the latest industry developments related to settled, group and antitrust actions and recovery opportunities. Click here to subscribe.
Learn More
To learn more about how FRT can help your firm maximize recoveries in shareholder class action settlements, contact us at learnmore@frtservices.com.
About FRT
SETTLED CLAIMS  I  PASSIVE GROUP  I  ANTITRUST  I  FUTURE CLAIMS  I  OPT-IN MONITORING  I  OPT-OUT MONITORING
Founded in 2008, Financial Recovery Technologies (FRT) is the leading technology-based services firm that helps the investment community identify eligibility, file claims and collect funds made available in securities and other class action settlements. Offering the most comprehensive range of claim filing and monitoring services available, we provide best-in-class eligibility analysis, disbursement auditing and client reporting, and deliver the highest level of accuracy, accountability, and transparency available. For more information, go to www.frtservices.com.
This communication and the content found by following any link herein are being provided to you by Financial Recovery Technologies (FRT) for informational purposes only and do not constitute advice. All material presented herein is believed to be reliable but FRT makes no representation or warranty with respect to this communication or such content and expressly disclaims any implied warranty under law. Opinions expressed in this communication may change without prior notice. Firms should always seek legal and financial advice specific to their unique situation and objectives.