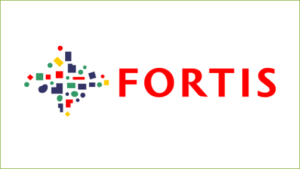 Recently, a $1.3 billion settlement was reached under the Dutch collective procedure resulting from the 2008 global financial crisis. Fortis, a global banking company who was based in Belgium was going to acquire ABN-AMRO. At that time, it would have been one of the largest bank acquisitions to date. Due to the global financial crisis, Fortis struggled and the governments of the Netherlands, Belgium, and Luxembourg agreed to bail out Fortis, as long as they sold their stake in ABN. After the bail out, the Dutch government took over Fortis and sold all their assets to BNP Paribas. This suit resulted in multiple actions, mostly foreign, but one ended up in the U.S. courts. In the U.S. suit, plaintiffs brought allegations that Fortis misrepresented the value of its debt obligations, released misleading announcement of acquiring ABN, and had many assets held as subprime-related mortgage backed securities. This suit was dismissed as the Judge ruled that non-U.S. actions could not be brought in U.S. jurisdiction, another example of the Morrison decision playing a big role in securities litigation.
Despite the dismissal of the U.S. action, two U.S. securities law firms initiated an action on behalf of a formed Dutch Foundation against Fortis.  Another foundation was formed by Dutch shareholders and an additional suit was filed against the directors and officers in the Belgium courts. The settlement combined the different foundations and even the separate filing in the Belgium court. Again, the Morrison decision continues to play a key role in the global securities litigation landscape, resulting in the Dutch Foundations that organized the action in this case. It will be interesting to see if shareholders continue to use the Dutch Foundations as a source for group litigation, especially with high profile cases like VW, Petrobras, and Tesco coming up.
To read more about the Fortis settlement click here.